The Ontario Ball Hockey Federation wants to recognize the hard work, dedication, and success of our Officials.  
Below you will find a comprehensive list of the referees who have gone on to represent the OBHF at either a CBHA National event, or an ISBHF's international event.
The OBHF wishes to honour and celebrate these talented individuals who have taken their skills to the next level. Following the names of each referee, is the medal game(s) each individual was awarded on the final day of competition.
Men's A – Women's A – Masters Nationals
2024 – Winnipeg, Manitoba
To be determined
Men's B, C, D – Women's B Nationals
2024 – Edmonton, Alberta
To be determined
U15 – U17 – U19 Junior Nationals
2024 – Saskatoon, Saskatchewan
To be determined
Masters' Worlds 35+
2023 – Buffalo, New York
Dan Conte [via USABH] (Men's Gold)
Serge DeLuca [via USABH] (Men's Bronze & Gold Stand-by)
Jason Figueiredo [via USABH] (Men's Bronze Stand-by)
Manon Lacasse (Women's Gold)
Phil Willard (Men's Bronze Stand-by)
U16 – U20 – U23 Boys' Junior Worlds
2023 – Liberec, Czechia
Mike Vitello (U23 Boys' Gold Stand-by)
U18 Boys' – U21 Girls' Junior Worlds
2023 – Liberec, Czechia
Mike Vitello (U18 Boys' Gold)
 Men's A – Women's A – Masters Nationals
2023 – Saint John, New Brunswick
Adrian Goddard (Men's Bronze)
Kellie O'Dwyer (Master's Gold)
Eric Robertson (Men's Gold)
Men's B, C, D – Women's B Nationals
2023 – Mississauga, Ontario
Antonio Amoroso (Women's Bronze)
Serge DeLuca (Men's C Bronze)
Sal DiLuciano (Men's D Bronze)
Jason Figueiredo
Nelson Hilario (Men's D Gold)
Kathleen McCarthy (Women's Gold)
Candy Terry (Women's Bronze)
Brad Vitello
Phil Willard (Injured)
U15 – U17 – U19 Boys' & U16 – U19 Girls' Junior Nationals
2023 – St John's, Newfoundland
Serge DeLuca (U19 Boys' Bronze & Gold)
Men's & Women's Worlds
2022 – Laval, Quebec
Adrian Goddard [via USABH] (Men's Gold)
Kellie O'Dwyer (Women's Bronze)
Eric Robertson (Men's B Pool Gold)
Men's (40+) & Women's (35+) Masters Worlds
2022 – Kladno & Nove Straseci, Czech Republic 
European Officials Only
Men's A – Women's A – Masters Nationals
2022 – Hamilton, Ontario
Adrian Goddard (Master's Gold)
Kathleen McCarthy (Women's Gold)
Kellie O'Dwyer (Women's Gold)
Eric Robertson (Master's Gold)
Mike Wahbi (Master's Bronze)
Phil Willard (Men's Bronze)
Men's B, C, D – Women's B Nationals
2022 – Fredericton, New Brunswick
Jason Figueiredo (Men's D Gold)
Adrian Goddard (Men's B Gold)
Kogan Shantz (Men's C Bronze)
U15 – U17 – U19 Junior Nationals
2022 – Winnipeg, Manitoba
Serge DeLuca (U19B Bronze & Gold)
Pat Gagnon (U17B Bronze & U19B Gold)
Mike Vitello (Unavailable)
Masters' Worlds
2021 – Ceske, Czech Republic
Postponed due to Covid-19
U18 – U20 Boys' Junior Worlds
2021 – Visp & Raron, Switzerland
Cancelled due to Covid-19
U16 Boys' – U20 Girls' Junior Worlds
2021 – Zilina, Slovakia
Cancelled due to Covid-19
Men's & Women's Worlds
2021 – Brandon, Manitoba
Postponed due to Covid-19
Men's A – Women's A – Masters Nationals
2021 – Calgary, Alberta
Kellie O'Dwyer (Women's Gold)
Eric Robertson (Master's Gold)
Phil Willard (Master's Bronze & Gold)
Men's B, C, D – Women's B Nationals
2021 – Saskatoon, Saskatchewan
Sergio De Luca (Men's D Bronze)
Adrian Goddard (Men's B Gold)
U15 – U17 – U19 Boys' & U16 – U19 Girls' Junior Nationals
2021
Cancelled due to Covid-19
Masters' Worlds
2020 – Ceske, Czech Republic
Postponed due to Covid-19
U18 – U20 Boys' Junior Worlds
2020 – Visp & Raron, Switzerland
Postponed due to Covid-19
U16 Boys' – U20 Girls' Junior Worlds
2020 – Zilina, Slovakia
Postponed due to Covid-19
Men's A – Women's A – Masters Nationals
2020 –
Postponed due to Covid-19
Men's B, C, D – Women's B Nationals
2020 –
Postponed due to Covid-19
U15 – U17 – U19 Junior Nationals
2020 – Winnipeg, Manitoba
Postponed due to Covid-19
Men's & Women's Worlds
2019 – Kosice, Slovakia
Kellie O'Dwyer (Women's Bronze)
Eric Robertson (Men's Gold)
Men's A – Women's A – Masters Nationals
2019 – St John's, Newfoundland
Megan Lamont (Women's Bronze)
Eric Robertson (Men's Gold)
Mike Vitello (Women's Gold)
Men's B, C, D – Women's B Nationals
2019 – Montreal, Quebec
Adrian Goddard (Men's C Gold)
Kathleen McCarthy (Women's Gold)
Mike Vitello (Injured)
Phil Willard (Men's B Gold)
U15 – U17 – U19 Boys' & U16 – U19 Girls' Junior Nationals
2019 – Vancouver, British Columbia
Pat Corrado
Masters' Worlds
2018 – Hamilton, Bermuda
Justin Creamer (Men's Gold)
Megan Lamont (Women's Gold)
Junior Worlds
2018 – St John's, Newfoundland
Todd Ruddell (U18 Gold)
Phil Willard (U18 Bronze)
Men's A – Women's A – Masters Nationals
2018 – Winnipeg, Manitoba
Justin Creamer (Men's Gold)
Eric Robertson (Master's Gold)
Colleen Thornbury (Women's Gold)
Men's B, C, D – Women's B Nationals
2018 – Windsor, Ontario
Mike Aubin
Joe Sisco
Pat Corrado
Megan Lamont (Women's Gold & Men's C Bronze)
Eric Robertson (Men's B Gold)
Mike Vitello (Men's C Gold)
Phil Willard (Women's & Men's C Gold)
U15 – U17 – U19 Boys' & U19 Girls' Junior Nationals
2018 – Fredericton, New Brunswick
Dan Conte (U19 Gold)
Adrian Goddard (U17 Gold)
Kellie O'Dwyer (U19 Girls' Gold)
Men's & Women's Worlds
2017 – Pardubice, Czech Republic
Megan Lamont (Women's Gold)
Men's A – Women's A – Masters Nationals
2017 – Saint John, New Brunswick
Eric Robertson (Men's Gold)
Mike Wahbi (Men's Bronze)
Men's B, C, D – Women's B Nationals
2017 – Conception Bay, Newfoundland
Todd Ruddell (Men's B Gold)
U15 – U17 – U19 Junior Nationals
2017 – Kitchener, Ontario
Bob Beatty
Dan Conte
Justin Creamer (U15 Boys' Gold)
Eric Robertson (U17 Boys' Bronze)
Colleen Thornbury (U14 Girls' Bronze)
Phil Willard (U17 Boys' Gold)
Masters' Worlds
2016 – Banff, Alberta 
Manon Lacasse (Women's Gold)
Junior Worlds
2016 – Sheffield, United kingdom
—
Men's A – Women's A – Masters Nationals
2016 – Richmond, British Columbia
Kathleen McCarthy (Women's Bronze)
Eric Robertson (Men's Gold)
Mike Wahbi (Men's Gold)
Men's B, C, D – Women's B Nationals
2016 – Kelowna, British Columbia
—
U15 – U17 – U19 Junior Nationals
2016 – Edmonton, Alberta
—
Men's & Women's Worlds
2015 – Zug, Switzerland
Justin Creamer (Men's Bronze)
Mike Wahbi (Men's Gold)
Megan Lamont (Women's Gold)
Men's A – Women's A – Masters Nationals
2015 – Ottawa, Ontario
Nelson Hilario (Men's Bronze)
Megan Lamont (Women's Gold)
Todd Ruddell (Master's Gold)
Men's B, C, D – Women's B Nationals
2015 – St John's, Newfoundland
Sal DiLuciano
Shawn Galloway (Men's C Bronze)
Les Wilde (Men's C Bronze)
U15 – U17 – U19 Junior Nationals
2015 – St John's, Newfoundland
Justin Creamer
Phil Willard (U15 Bronze)
Masters' Worlds
2014 – Tampa Bay, Florida, USA
Donnie Casselman
Megan Lamont (Women's Gold)
Caribbean Cup
2014 – Grand Caymen, Caymen Islands
Mike Wahbi (Men's Gold)
Junior Worlds
2014 – Brastislava, Slovakia
—
Men's A – Women's A – Masters Nationals
2014 – Saskatoon, Saskatchewan
Justin Creamer (Men's Bronze)
Eric Robertson (Women's Bronze)
Men's B & C – Women's B Regionals
2014 – Saint John, New Brunswick
Donnie Casselman
Nelson Hilario
U15 – U17 – U19 Junior Nationals
2014 – Winnipeg, Manitoba
Men's & Women's Worlds
2013 – St John's, Newfoundland
Mike Wahbi
Men's A – Women's A – Masters Nationals
2013 – Montreal, Quebec
Manon Lacasse (Women's Gold)
Megan Lamont (Women's Bronze)
Men's B & C – Women's B Regionals
2013 – Oakville, Ontario
Donnie Casselman
Chris Watson (Men's C Bronze)
U15 – U17 – U19 Junior Nationals
2013 – Oakville, Ontario
Shawn Galloway (U19 Bronze)
Chris Watson
Masters' Worlds
2012 – Pilsen, Czech Republic
—
Junior Worlds
2012 – Pisek, Czech Republic
—
Men's A – Women's A – Masters Nationals
2012 – Edmonton, Alberta
—
Men's B & C – Women's B Regionals
2012 – Montreal, Quebec
—
U15 – U17 – U19 Junior Nationals
2012 – No Event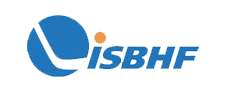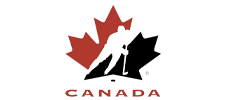 Ontario Ball Hockey Federation © 2021